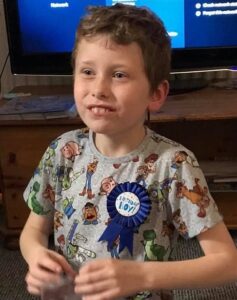 Name: Darren Henson.
Died: May 31, 2021.
Age at death: 9.
Cause of death: Multiple homicide (Stabbed).
Location: Louth, England, UK.
Details:
Darren was "a happy child with a kind heart". He loved football (soccer), especially Chelsea. When he stayed with his grandmother and they watched the finals together, she says he cheered so loudly she nearly went deaf.
Darren's stepfather allegedly stabbed him and his mother to death.
References:
Coventry gran's tribute to boy, 9, after alleged double murder
Suspect, 29, 'knifed to death ex-partner and her autistic son, nine'